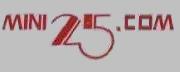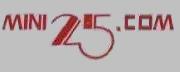 My Mini 25
Contents

Me and My Mini 25

Me and My Family

Here's My Mini 25!

My Parents bought my Austin Rover Mini 25 in 1990 from a lady who was buying a brand new Mini 30. It was only 5 years old when they bought it. It was my Mums car until 2001 after which I took over its care.
For the first year I just treated it as a car, driving it to and from work and leaving it outside my house each weekend. After a while it became more important to me, I know it's only a car but I grew rather fond of it. After all I did learn to drive in my Mums previous Mini, a 1975 Mini Clubman!!


At some point my Parents had the doors replaced because of a fair degree of rust appearing along the bottom of the doors.

In the Spring of 2005 I put it into Bexhill Autobody for a face lift. It had new wings, A panels, rear valence, bumpers, wheel arches and a good partial respray. The only bits not re-painted were the roof and the boot lid and surrounding area.


The first week of 2006 it went back to Bexhill Autobody to have a new boot lid.
So now the only bit not re-painted is the roof!!


The Mini 25 interior has Grey Velor seats with Map Pockets and Red Piping. The two Front Seats have a Mini 25 Decal.

The Steering Wheel and Seat Belts are also red to match the detail on the seats.

The Mini 25 engine is a standard 998cc unit fitted to a high ratio 4 speed gear box.
Home ¦ My Mini 25 ¦ EDMC ¦ My Mini Photos ¦ My Family ¦ Our Allergies ¦ Our Vizsla ¦ My Family Photos